Another tree done. This time a deciduous tree instead of a conifer. When it is approved I will create some variations in both model and texture for this tree and the earlier one.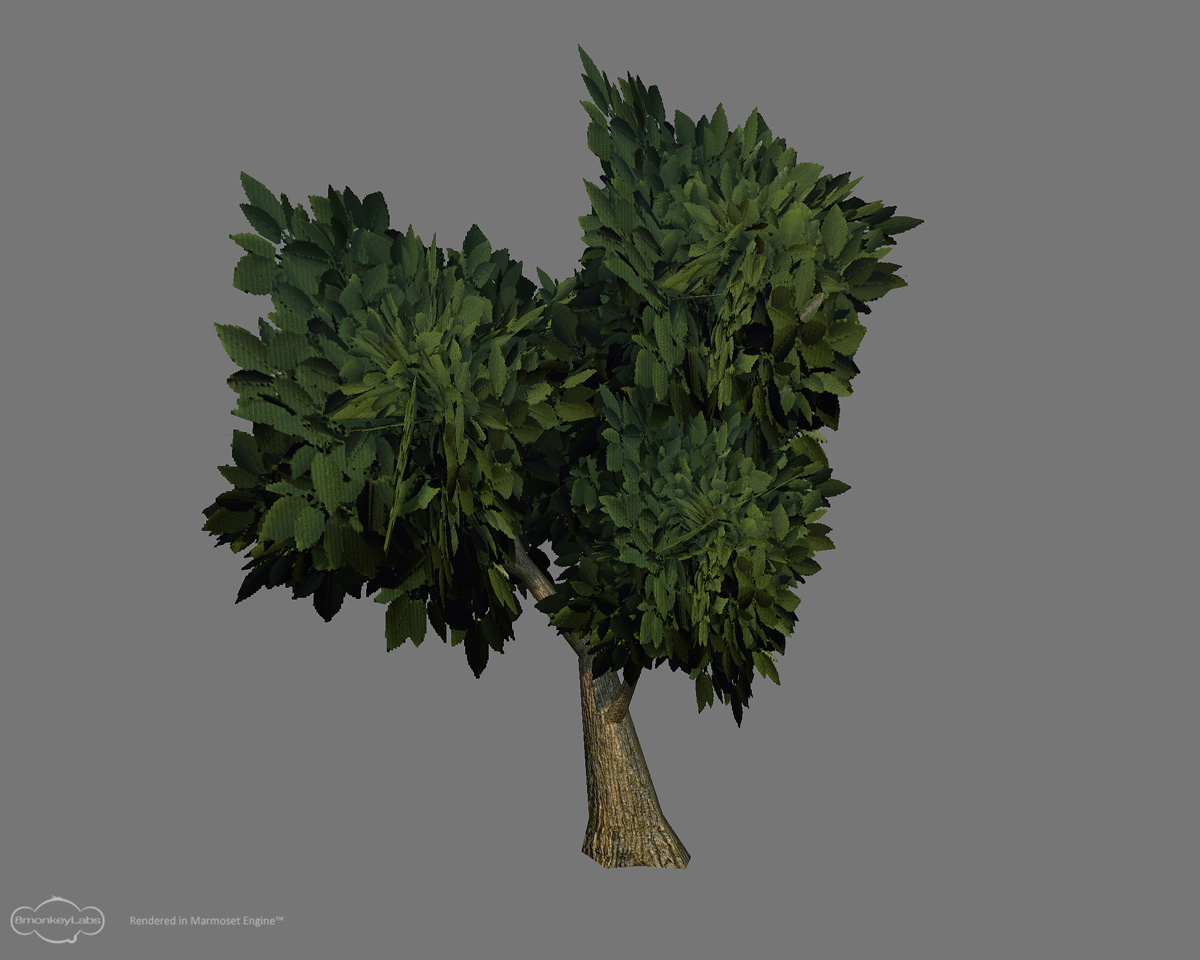 300 triangles, 512px textures. The leaves are bundles of randomly rotated planes. I used Slide's NormalsThief script to make the bundles behave like spheres, shading-wise.
The vertical stripes on the leaves are shadow issues from Marmoset. I can't seem to get rid of them short of disabling shadows altogether.